It's October, and that means the Inktober challenge has just started! Bohemian's Minds artists will join in on this challenge. So why don't you, too!? It is a fantastic way to motivate and keep you drawing every day in October (and we hope, beyond)! Join us for Inktober!
If you want to know more about the Inktober, check out the video below.
Here are this year's topics.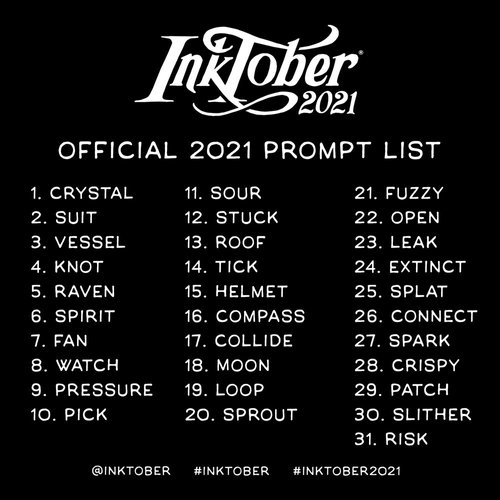 And what does this mean for us Bohemian's minds artists? We will join this challenge every year, and we will bring you our process by writing how it is going every week through posting our daily drawings and short write-ups about our process.
Do you think we will finish it? Check every Sunday process until the end of the challenge, and keep us – and yourself, accountable to this light-hearted, dark-spirited October challenge! Join us for Inktober Challenge!